Following our exciting "Group Mentions" feature, we've released another new function called "Instant Sharing".
This means that when you now upload content, you can share it with a click of a button. When you do, everyone in your group will receive a notification.
This makes sharing your important and urgent files completely effortless.
How do I do it?
Upload your file as you would usually, you will then see this message: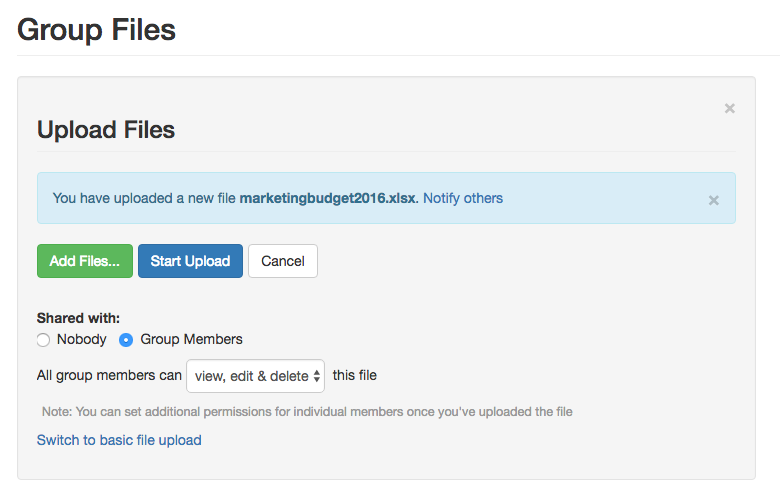 To share this file with your whole group, click the "Share with others" link. A dialogue box will pop up: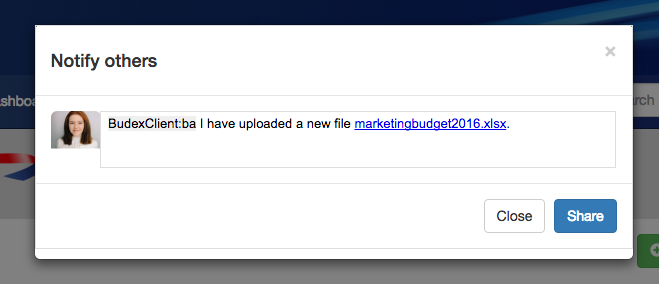 Clicking share will notify your group of your upload. You can customise this message, so long as you keep the user tag intact.